Housing Overview
Conference Guests can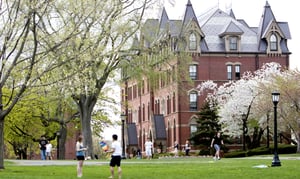 make the most of their busy schedule by staying on campus. We are also able to provide housing accommodations for any visiting scholars. Our upgraded living spaces are convenient and comfortable, with a variety of room -types to suit every need.
Option for air conditioning
Access to the Dining Center
High speed Wi-Fi
available parking, access to athletic facilities, and library
Looking to see what accommodations we have to offer? Click one of the following buttons below to find out!