574 Boston Avenue, 401
Medford/Somerville Campus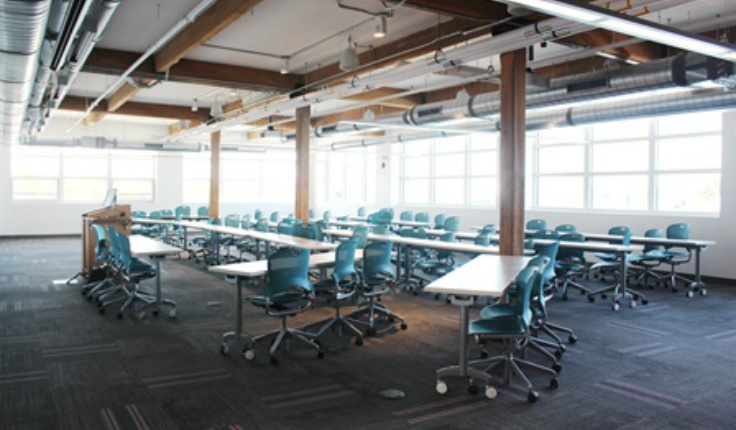 Capacity
This room has a capacity of 60 people when set for a class with tables and a capacity of 78 when set for a lecture.
Overview
A newly renovated facility with plenty of natural light.
Description
This space features a white board, laptop connection, handheld and lavaliere microphones, and an LCD projector.